Get Updates to Sane Living Events
UPCOMING Events at Sane Living Center
PAST Events at the Sane Living Center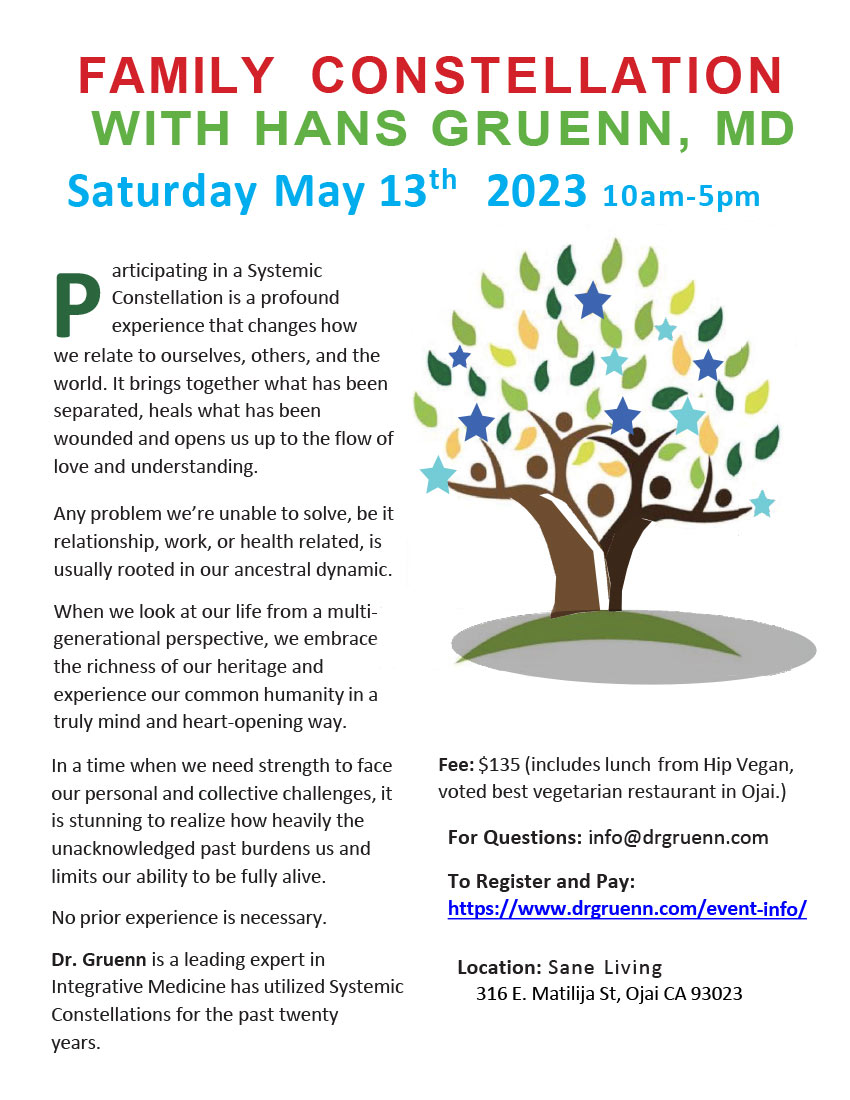 Explore. Heal. Transform.


May 20, 21 & 22, Ojai, CA
You are invited to join us for a weekend of breathwork and connection*
*Must be vaccinated against Covid-19 to register

In the Holotropic™ tradition, BodhiBreath® is a practice that promotes

self-exploration, spiritual insight, healing, and transformation.
We will create a safe space for you to embark on or deepen your inner journey.


Location: Ojai, CA
(exact location will be provided to registered participants)


Schedule:
Friday, May 20:
3:45-6:00 p.m. Mandatory intro talk for all participants
Saturday & Sunday, May 21 & 22:
BodhiBreath® workshop
8:45 a.m. – 4:30 p.m.


*Workshop is limited to Covid-19 fully-vaccinated individuals
This requires at least one booster shot
Registration is required. Space is Limited.


Colleen Reid is an author, speaker, Grof-Certified Holotropic Breathwork™facilitator, Grof- Legacy facilitator, and the founder of BodhiBreath®. After a profoundly transformative spiritual awakening, she has dedicated her life to helping others find wellness and inner-peace through expanded states of consciousness. Colleen holds a degree in psychology from Dartmouth College, and an M.E.S. from Yale University.